Steve - RESERVED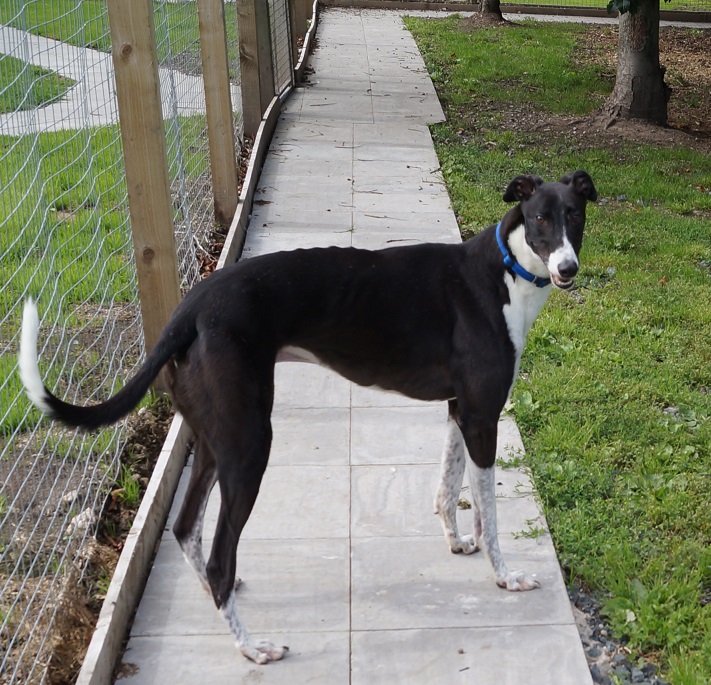 Meet Steve or Stevie to his friends, racing name Blazeaway Steve, who has just joined us to look for his forever home. Steve is a very handsome black & white boy who is 4 yrs old (DOB 26/03/2016) he is a lovely lad and very friendly.
Steve has been out with us for a little day trip and enjoyed the new adventure. He got on well with larger dogs and was happy to meet dogs on lead. He did want to join in with some off lead dogs running about and can be strong on the lead - typical greyhound wanting to have some fun. He would benefit from meeting more breeds of dog and with someone who is happy to do some lead training with him. However he can be very chilled and seems to be good with children.
We will post more information as we get to know Stevie, but we think its unlikely he could live with cats.