James - RESERVED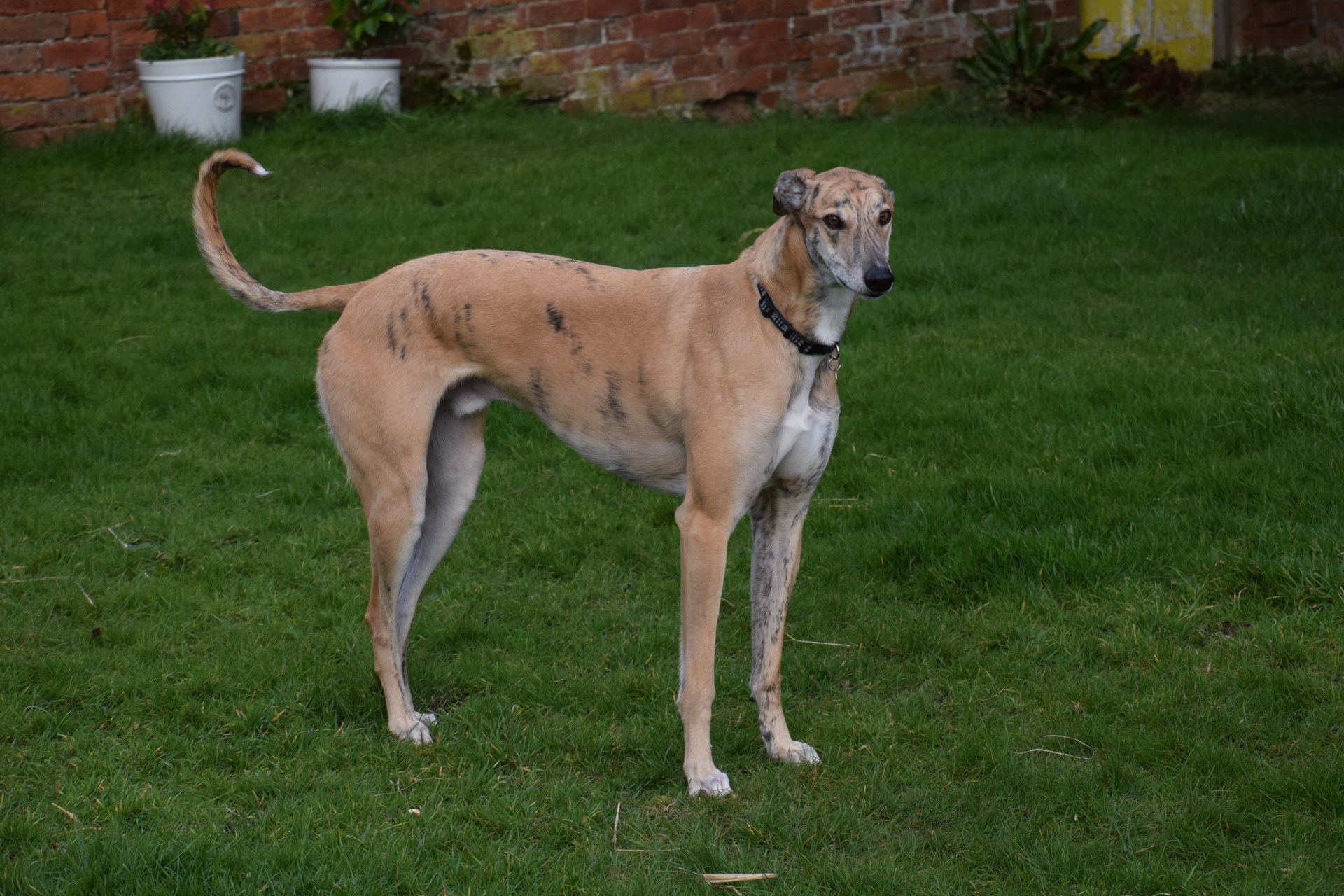 James is a large greyhound bred for coursing in Ireland, his registered name is Amyville James and he is 3 yrs old (12/01/2019). James has been in a home for over 8 months but has been returned to us as his owners felt he was becoming a little jealous or over protective. James was house trained and loved his bed. We aren't quite sure what has gone wrong but his owners felt with a new grandson visiting on a regular basis that they didn't want to take any risks with James.
When James was first with us we thought he was a gentleman, he walks very well but quite slowly and deliberately on the lead, he loves to stop and sniff and can be a bit stubborn at times. He is happy around most other breeds of dog although he is awesome when he decides to play with other dogs - so he might be better as an only hound or with another female larger breed dog. He enjoys a trip out in the car and doesn't mind going to new places. He can take a little while to really get to know and trust you but he loves attention and will stand for a fuss.
He can be a little wary if you are over zealous with him, and just needs a little reassurance sometimes. He is a big dog, although he's extremely handsome with it and has received many admiring looks and comments. He will certainly turn heads!
We are looking for an experienced owner for James, he isn't hard to handle in any way at all, but given he's already come back from a home this time it must be a 100% right for him and his new owners. We would prefer a home without children and no small furries for James, he would enjoy a garden as he does like to have a play. He is quiet lazy so might be ok left for a while - although in his previous home someone was at home all day. We feel James is a little overweight at the moment so will be working on this while he is with us.
If you are interested in James please contact us for more information and to tell us about your circumstances.